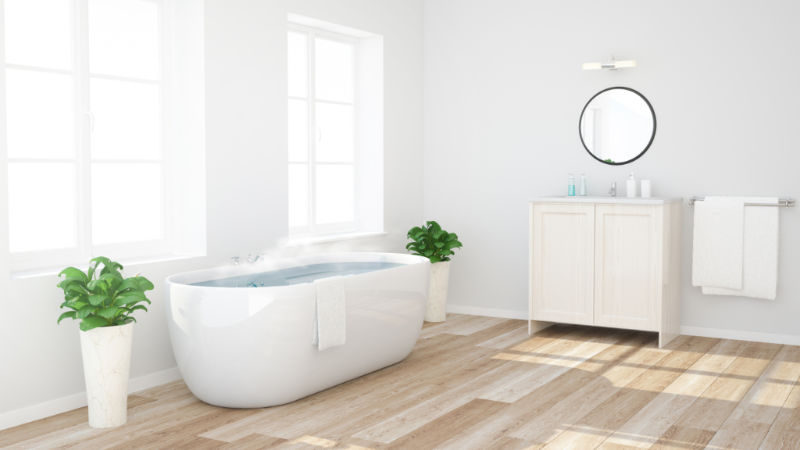 First, the good news! Western Heating & Air Conditioning is offering our customers $250 off water heaters from now until November 30th! As a third-generation family-owned business, we do our best to help our customers save money in Boise, Meridian, Eagle, and the rest of the Treasure Valley.
Your Idaho home needs a supply of hot water. Whether taking a shower or doing a load of laundry, the days go much smoother knowing you have hot water.
Did you know you can choose between a traditional tank water heater or a tankless water heater? They both get the job done but in different ways. Let's explore a few of the differences and why you might choose one over the other.
Tank or Tankless?
Most homes have storage tank water heaters with a capacity of 30 to 60 gallons, depending on the size of the household. Tank water heaters are easy to install and maintain. They are practical, reliable, but they use a lot of energy. The U.S. Department of Energy (DOE) estimates that heating water accounts for about 18 percent of your home's energy use.
The tank continuously heats water to keep a supply ready whenever you need it. Most tanks use natural gas to heat the water, but you can also use electricity, oil, or propane. That's the good news. Turn on a faucet, and out comes the hot water.
The bad news? You are paying to have hot water whether you need it or not. It's similar to leaving on the lights whether you are home or not. It is not the best use of energy.
Tankless—or on-demand water heaters—operate without a tank. You can mount your tankless water heater on a wall. These systems heat cold water as it passes through the unit, using a heat exchanger to reach the desired temperature.
These systems are 30 percent more efficient than a storage tank—mainly because they only heat the water when you need it. Another advantage: they never run out of water!
Which One to Choose?
Tankless systems reduce your carbon footprint, helping to protect Idaho's natural resources. They last longer than a tank water heater—with a service life of more than 20 years. But they are more expensive up front, meaning the payback period will take a few years longer.
Timing is another issue. Most homeowners do not plan to replace their water heaters. They quickly become rushed into a decision because the old one stopped working. That is not a great time to make a switch.
A well-maintained tank water heater will last about 12 to 15 years before it starts slowing down. If your tank is near the 10-year mark, begin thinking about switching to a tankless model. Doing so will typically require a plumbing retrofit, so some planning is necessary.
A tank water heater is less expensive and easier to install. It can heat a large amount of water, and repairs are usually simple and inexpensive. On the downside, these models require much more space, have a shorter service life, and use more energy from water constantly heating. Plus, you face the risk of a messy leak.
Another drawback: once the tank runs out of hot water, you must wait for more water to heat.
Tankless models are sleek and compact. They use less energy and heat the water quickly. These models are considerably more expensive to install and retrofit, but they are trending across the U.S. because they are a greener choice over tank models—and they do a great job.
Do keep in mind a tankless model needs electricity to operate—a generator will come in handy in case of a power outage.
Tankless models are a perfect fit if you are planning new construction or remodeling—or if you plan to stay in your home for a long time. But if you are on a tight budget and already have a tank water heater in your home, your best course is to replace it with another more efficient tank model.
Still not sure which one to choose? Give our Western Heating & Air Conditioning team a call to schedule a free consultation. Together, we can figure out the best solution to fit your home and budget.
Call Us Today
Western Heating & Air Conditioning is a trusted name in Eagle, ID, for providing all your heating, ventilation, and air conditioning (HVAC) services. Call us today at (208) 319-1736 or request service online.