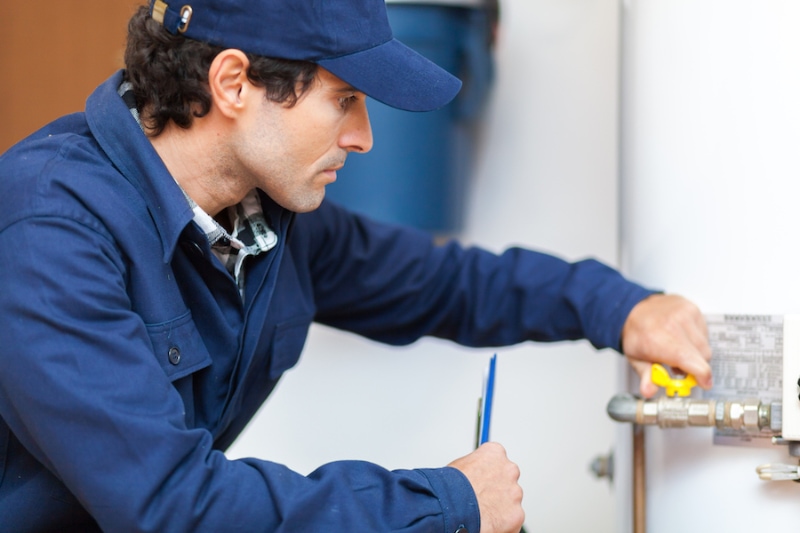 Are you concerned about the water heater in your Kuna home? Does the water take longer than usual to get hot? Do you ever hear a strange knocking sound coming from your water heater?
You may have concerns about needing a full water heater replacement, but how do you know when it's time to say goodbye to your current water heater and opt for a newer model for your Idaho home?
Western Heating & Air Conditioning can provide answers to all of your questions about water heaters. We want to help you keep your water heater in top shape throughout the year. Even if it's not time to replace your water heater just yet, our professionals can help you with any necessary repairs and provide routine maintenance to ensure your system is working efficiently.
Special Water Heater Promotion Through the End of February
At Western Heating & Air Conditioning, we want all systems in your home to be working efficiently, including your water heater. There's never been a better time to opt for a water heater replacement either because we are offering $250 off all residential water heaters for the entire month of February. Take advantage of this incredible offer while you can!
Here are some key signs there may be a problem with your water heater warranting a full replacement:
1. Your water heater is at the end of its service life. Your water heater has a service life of 8 to 12 years. Around this time, you may notice it simply does not work as efficiently as it once did. If your water heater is approaching or has surpassed the end of its service life, it's best to opt for a replacement, especially if you have had multiple repairs performed on it already.
2. There's a leak coming from your water heater. If water is leaking from your water heater, there's a problem. While sometimes the issue can be resolved with a repair, other times it warrants a full replacement. For example, if you have our professionals thoroughly inspect your water heater and it turns out water is directly leaking from your tank, you will need to replace it.
3. A strange sound is coming from inside your water heater tank. Water heaters tend to become noisier as they age. Sounds from your water heater could indicate sediment has built up on the bottom of your water tank. This buildup occurs over time as your water heater heats and reheats the water.

It's important to take care of this right away because sediment buildup could lead to a leak. If one of our professionals inspects your water heater early enough, we can flush it to drain the sediment out. However, if your water heater continues making a strange sound, there could be another underlying problem requiring it to be replaced.
4. Rusty water or tank. If you are pushing your water heater to work toward the end of its service life or beyond, rust is bound to appear. Rust could appear in the water as well as around the pressure valve. There's little that can be done about severe rusting as it often means the water heater has approached the end of its service life—and it's time for a replacement. If the rusting is coming from the tank, you risk leaks occurring from rust tearing through the steel.
5. Your utility bills have increased. Your hot water is responsible for a large portion of the energy used in your home. In fact, ENERGY STAR® reports it makes up an approximate 16.8 percent of residential energy consumption.
If you have an older water heater, your system isn't nearly as efficient as the newer models available today. Consider how high your energy expenses are each month. It may be worth it for you to replace your water heater with a newer, more energy-efficient option.
Choosing Top Professionals to Address Your Water Heater Needs
When it comes to a proper water heater installation, replacement, repair, or maintenance, it's best to turn to our Western Heating & Air Conditioning professionals who are leaders in our industry. We will provide a thorough inspection of your water heater and ensure everything is working properly. Whether you have a minor or major concern, we are here for you.
Call Our Experts for Help with Your Water Heater Today
Whether it's time to replace your water heater or you're looking for professional repair, Western Heating & Air Conditioning is here to provide you with a lasting solution. We are the comfort quality experts here in Kuna, ID, and we want to help ensure your water heater is functioning well. Call us at (208) 319-1736 or request service online today.