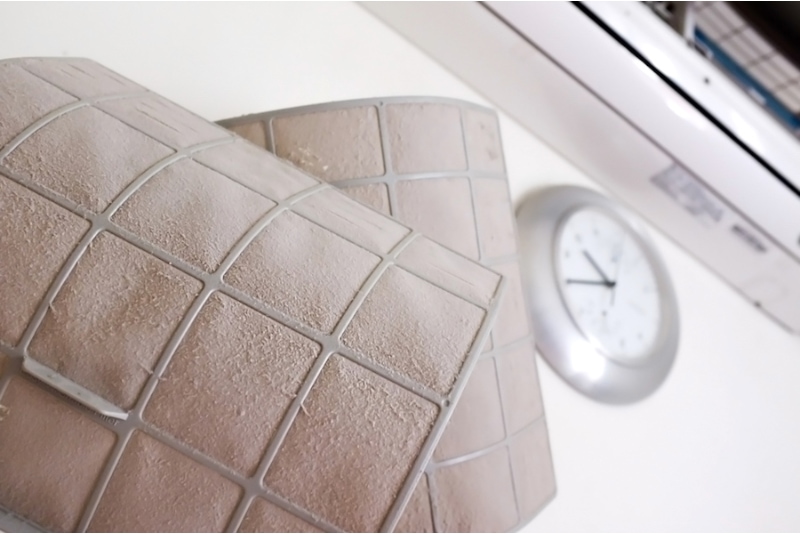 Our Western Heating and Air Conditioning experts here in Idaho are often asked if changing your air filter has an impact on your indoor air quality (IAQ)—the answer is yes!
In fact, for ideal air quality inside your Boise home, it's essential to properly maintain each component of your heating, ventilation, and air conditioning (HVAC) system, especially your air filter.
Importance of Replacing Your Air Filter
Clean air filters allow for improved airflow throughout your Boise home. If you don't replace a disposable air filter or wash a reusable version, you risk trapping an accumulation of dirt, dust, and debris—and breathing it all in.
At Western Heating and Air Conditioning, we recommend replacing a disposable air filter every one to three months—more so if you have pets or someone in the home who has respiratory issues, like allergies and asthma.
If you have a ductless system, then you should be cleaning the filter every month. Routinely changing or cleaning your filter helps ensure the air you breathe is fresh and clean, resulting in optimal indoor air quality.
Improving your indoor air quality should be a priority, especially because the average American is inside approximately 90 percent of the time, according to the US Environmental Protection Agency (EPA).
In addition to supporting better indoor air quality by reducing the number of particles in the air, replacing or cleaning your filter is important because it supports a well-functioning HVAC system. A dirty air filter forces the blower to work harder and use more energy, resulting in a less-efficient system.
Additional Ways to Improve Indoor Air Quality
Replacing your disposable air filter, or cleaning a washable version, is essential and helps you maintain the desirable indoor air quality in your Idaho home—but there are other actions you can take as well. Here are some additional tips to enhance your indoor air quality:

Maintain a clean home by sweeping, mopping, and dusting regularly.
Open the windows to allow some fresh air inside your home.
Use an air purifier to remove dust, dander, and allergens in the air.
Control moisture by using a humidifier and/or dehumidifier.
Add fresh air to your home and reduce energy loss with an energy recovery ventilator (ERV)and remove stale air with a heat recovery ventilator (HRV).
Promote positive airflow and eliminate bacteria, mold, and irritants with an ultraviolet (UV) germicidal light.
Our Indoor Air Quality Experts Are Here for You
At Western Heating and Air Conditioning, we believe in providing top-quality service and helping you improve the comfort of your Boise, ID, home. We understand the importance of enhancing your indoor air quality, which is why we offer a wide variety of products and services to improve your comfort and health. Give us a call today at (208) 319-1736 or request service online.