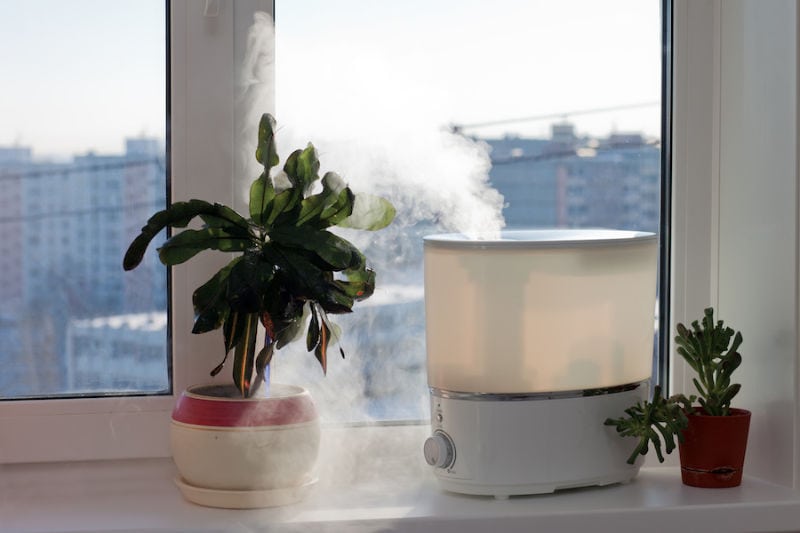 Is the cold weather causing you to raise your indoor temperature? You might be warmer, but more heat inside your Boise home could lower your humidity levels.
Keep your indoor air quality (IAQ) optimal and maintain adequate indoor humidity. Not sure how? Let one of our Western Heating & Air Conditioning professionals help determine the best course of action to address your needs and the needs of your particular home.
We are here for all of your heating, ventilation, and air conditioning (HVAC) needs. Our team at Western has been serving homes and businesses since 1967—we're the experts you can trust!
Benefits of a Proper Indoor Humidity Level
Humidity levels inside your home should range between 30 and 50 percent, according to the Mayo Clinic. Keeping the humidity levels of your Idaho home within this range provides the following advantages:
Reduces the number of airborne particles like bacteria and viruses
Promotes better sleep
Prevents dry skin and chapped lips
Alleviates upper respiratory and allergy symptoms
Protects your wood floors from cracking and furniture from being damaged
Tips for Managing Indoor Humidity in the Winter
Your heating system keeps you warm during the winter—but it can also push your indoor humidity levels out of range. Here are some suggestions you can take when you want an ideal level of humidity in your home:

Consider adding houseplants to your home: Plants can help naturally boost your indoor humidity levels. They humidify and purify the air around them during a process called evapotranspiration. Adding some plants inside your home could support an ideal atmosphere and help increase your humidity.

Allow steam to spread throughout your home: Spread steam for more indoor humidity by opening up your dishwasher after it completes its cycle. You can also leave your bathroom door open after taking a shower or wait to drain the water after a bath.

Install a whole-home humidifier: When your home's humidity level is too low, use a whole-home humidifier for additional support. A humidifier works by adding an appropriate amount of moisture to the air. This will stabilize your indoor humidity level and support a healthier home.

What Else Can I Do for an Ideal Indoor Humidity Level?
Low humidity levels can compromise your health and comfort—but so can too much humidity. This can easily happen during warmer seasons—even when you turn on your air conditioning system for relief.

To achieve that perfect comfort level, be sure to follow these recommendations year-round:

Clean or replace your HVAC filter: You should do this every 30 to 90 days. A fresh filter can better trap mold spores and other particles prominent in overly humid homes. If your HVAC system is compatible, you may want to upgrade to a high efficiency particulate air (HEPA) filter—these can capture up to 99.97 percent of particles, according to the U.S. Environmental Protection Agency (EPA).

Use a whole-home dehumidifier: Just as you may benefit from using a whole-home humidifier during the winter when the air inside your home is too dry, you may need to reduce the amount of humidity inside when there's too much moisture in the air. Whole-home dehumidifiers can help your home's humidity levels remain within the recommended range.
Schedule routine HVAC maintenance: Opting for preventative HVAC maintenance visits provides our team at Western Heating & Air Conditioning the opportunity to inspect your system for potential issues. If the humidity levels in your home are out of the appropriate range, we can work with you to create a customized plan for better indoor air quality.
Our Experts Can Help You Maintain Proper Indoor Humidity Levels
Turn to our Western Heating and Air Conditioning professionals to ensure the humidity levels in your Boise, ID, home or business remains in the appropriate range every day of the year. Call us today at (208) 319-1736 or request service online.