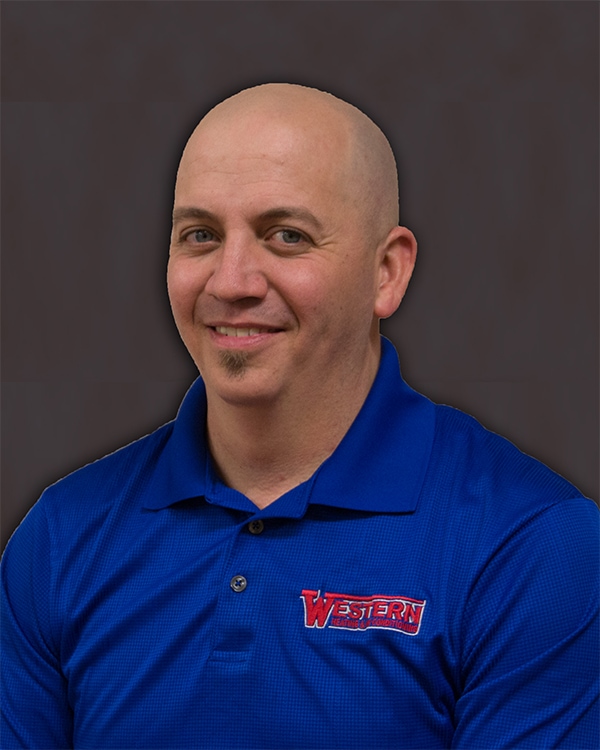 Paul F
Project Manager
Gas Furnace Replacement in Meridian, ID 83642
"The team did a great job! They were very polite, efficient and left my garage cleaner than when they arrived."
- Monica H.
Air Conditioner Installation in Meridian, ID, ID 83646
"Western Heating and Air replaced my 20 year old single zone system with a new two zone system. It was well worth the expense to upgrade to the two zone system.
Paul did a very thorough initial inspection of the old system and gave us several option to choose from for a replacement HVAC system.
The two installers Travis and Travis, did a quality installation. They spent an entire day in the crawl space (yuk) of our house, upgrading the duct work for our new two zone system. They also took the time to explain the operation of the system with the new thermostats.
Additionally we had Western Heating install a gas line for our cooking stove. Aaron was clean and efficient with the install."
- Patrick D.
Air Conditioner Installation in Caldwell, ID, 83605
"Paul was great on the initial orientation. Explained everything and made it easy. Install was fast and the two Travis's were awesome and worked all day. Very professional and knowledgeable. I will definitely keep my business with this company."
- John A.
Gas Furnace Replacement in Boise, ID, 83705
"I have a 100 year old house and my previous furnace was in the small crawl space. We removed the old furnace and ducts, put a new furnace in a utility closet in the house, put in all new ducts, added AC and air returns in the ceiling (instead of one in the floor). Paul Farmer was the project manager who walked me through the process. He always made me feel like we were just having a conversation where he was helping me figure out what was best for me, my home and future. When the big day arrived, Travis P, Travis W, Jackson, Ian, Braden and Jarod were awesome. It was apparent they knew what they were doing and worked well together. They were so respectful of my home and so attentive to details. I actually enjoyed having them around for nearly two days, they just took all the quirks of this old house in stride and made it look easy. This is a big investment and I am confident that Western and Carrier will keep my home comfortable with one of the highest efficiency ratings possible. They provided more value for the price than other estimates and everything just went so smoothly. I highly recommend Western and their awesome team."
- Roshelle P.
Furnace, Water Heater, and Air Conditioning Installation in Boise, ID, 83709
"I had a full install of furnace, water heater, air conditioner, thermostat ,and air purifier. The installers were efficient, knowledgeable, and willing to answer all my questions. When they left I swear my garage was cleaner then when they started the install. Paul was my sales representative who carefully explained all the options for 3 levels of systems. He took great care in inspecting all the ductwork and all other parts related to a full install. All in all a definite 5 star experience."
- MARK P.
Gas Furnace Installation in Meridian, ID, 83646
"We just had our new furnace, A/C, whole house humidifier, ducting (zoned upstairs and downstairs), thermostats, and tankless water heater installed by Western and we are very happy with the whole process – from our first visit with Paul, to the installation.
We shopped around and Western is very cost competitive.
Paul came out within 1 day of our initial call to Western and did a thorough inspection of our existing equipment and clearly explained our options, the differences between the products, and answered all our questions to make sure we got the system that best fit our needs.
I work with a lot of sales reps and know that many reps just want to close the deal and move on to the next. I was very glad that Paul was not at all a typical sales rep. He went above and beyond for our project from start to finish, and was patient with us and answered all of our questions and never pushed us. This was a major reason why we chose to work with Western.
The crews are very professional. They made sure to install everything so that it not only performs well, but looks great also.
Their quality of workmanship is very impressive!!
When they finished installing everything I sent pictures to my dad (he's a 40 year contractor) and he couldn't believe how nice everything looked. We are all very impressed.
The install crew was friendly, professional, left our house cleaner than it was when they got here, and answered any questions we had while they were here working.
Professional. Great customer service. Showed up on time. Answered all our questions. High quality workmanship.
I can't say enough good things about our experience with Western.
Thank you, Paul!
Thank you, install crew!
Thank you, to the whole team at Western Heating & AC!"
- Jeff F.
Gas Furnace Replacement in Boise, ID, 83706
"Prompt response and courteous service. Thank you"
- Sandra E.
Gas Furnace Replacement in Boise, ID, 83705
"I am thoroughly impressed with everyone who helped us with our emergent HVAC needs at our rental there in Boise. Literally everyone was expedient, professional, and conscientious throughout the interaction. You have my business!"
- R.J. S.