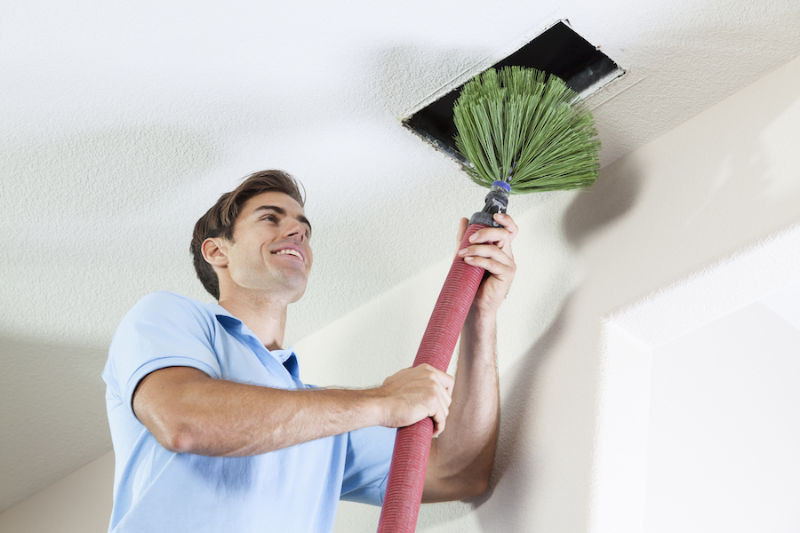 Have you ever thought about how the conditioned air from your furnace and air conditioner travels throughout your Kuna home to keep your family comfortable? You can thank your air ducts.
Western Heating & Air Conditioning has been helping to keep the air ducts in your Idaho home clean and well-maintained for many years. We are here to provide the duct cleaning, sealing, repairs, and maintenance you need so you can enjoy benefits like improved indoor air quality (IAQ), optimal energy efficiency, and reduced heating and cooling expenses.
What Is Duct Cleaning?
A duct cleaning helps your heating, ventilation, and air conditioning (HVAC) system operate more efficiently. Our professionals will remove dust, dirt, debris, and other particles on the supply and return ducts, resulting in cleaner air throughout your home.
Opting for ductwork cleaning also allows for any air leaks or tears in your ductwork to be discovered and properly sealed. Leaks and tears can provide a way for odors, pollutants, and vermin to enter your home so having the issue addressed is critical.
Sealing your ductwork will also prevent any further air loss and save you money on your energy bills. The Environmental Protection Agency (EPA) reports duct sealing could save you up to 20 percent on your heating and cooling expenses.
What Happens During a Duct Cleaning Service?
Our Western Heating & Air Conditioning professionals work hard to ensure all of your heating and cooling equipment works efficiently—and that includes your air ducts! When our experts perform a duct cleaning, you will receive top-quality care and can expect the following:
Proper assessment: Our professionals will go into your crawl space or basement. We will assess your ductwork and ensure it's connected and held up properly. We include up to three repairs in the cost of the duct cleaning.

Expert preparation: We will create a small incision into the sheet metal by your furnace to install coupling and run a pipe from your furnace directly to our duct cleaning machine.

Rigorous cleaning of vent cover and ductwork: We remove each vent cover so we can thoroughly wipe away any dust, dirt, or debris. Our professionals will closely assess your ductwork for any larger particles and remove them with a hand vacuum before using our duct cleaning machine.
Professional use of tools: To effectively clean your ductwork, we will use a high-pressure machine designed to remove debris in your ductwork. We will also use an air-powered wand or vacuum brush to break up any accumulation of debris. All dust, dirt, and particles will go directly into our duct cleaning machine—no need to clean up the dust afterward.

Powerful cleaning: We will use Microban, an antimicrobial cleaning agent, while our duct machine is running. This thorough and safe cleaner will help prevent bacteria as well as mold and mildew growth.

Mold can be especially harmful. According to the Centers for Disease Control (CDC), the Institute of Medicine (IOM) discovered evidence in 2004 that links indoor mold exposure to upper respiratory symptoms, asthma symptoms, and pneumonitis.
Thorough clean-up and final inspection: Once the job is complete, our experts will carefully remove the coupling and patch the sheet metal, leaving your home clean and unbothered. We will inspect your ductwork to ensure everything is operating correctly after the cleaning, and then we will do a walk-through to ensure your complete satisfaction with the work performed.
Request Your Duct Cleaning Service Today
Our Western Heating & Air Conditioning experts can help ensure you have clean air ducts in your Kuna, ID, home throughout the year. We are prepared to tackle all your HVAC system and equipment needs. Give us a call today at (208) 319-1736 to schedule your next visit or request service online.