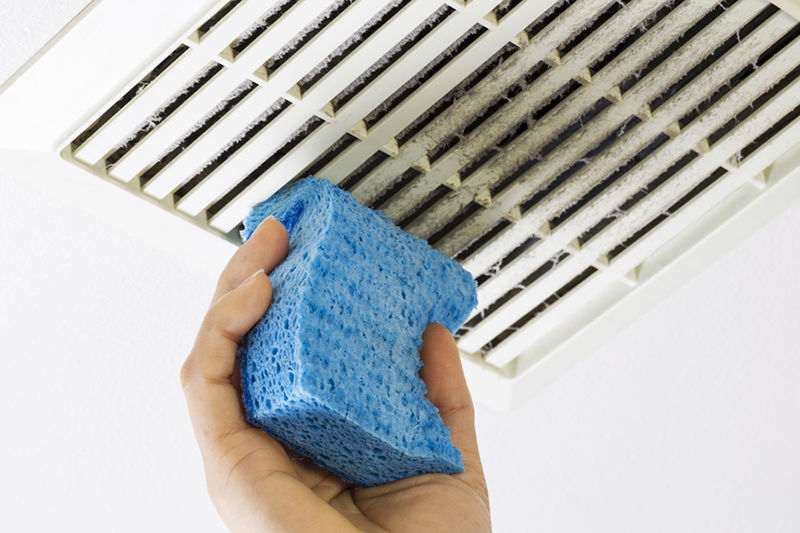 With spring officially here, it is time for deep cleaning at homes across Idaho.
Scrubbing walls, vacuuming floors, and removing ceiling cobwebs are essential spring-cleaning chores, but they merely scratch the surface when it comes to keeping your Meridian home dust-free.
To get the most out of spring cleaning, tackle the dirt, debris, and dust encased in air ducts behind the walls and above the ceilings in your home. The ductwork that connects your heating and cooling system to your living space can conceal accumulated contaminants, allergens, even pests.
Cleaning and sanitizing are the only ways to remove debris from your ductwork and prevent it from circulating throughout your home, where it can lower indoor air quality (IAQ). This cleaning process requires professional equipment, expert knowledge, skills, and experience. Look no further than our pros at Western Heating & Air Conditioning for top-notch air duct cleaning.  
Our experts provide heating, ventilation, and air conditioning (HVAC) solutions that enhance your comfort and help you save money on utility bills. We maintain, repair, replace, and install HVAC equipment, water heaters, and indoor air quality products. 
Why Clean Air Ducts?
If you have never had a professional clean your air ducts or if it has been several years since you have, consider scheduling this service during the spring.
The process will remove dust from the last heating season, along with debris build-up from previous years. It also will prepare ducts for the upcoming cooling season in Meridian. 
Clean air ducts can improve the airflow to your heating and cooling equipment. Better airflow means less stress on your furnace, heat pump, or air conditioner (AC). 
Improving Indoor Air
The U.S. Environmental Protection Agency (EPA) recommends air duct cleaning if mold is visible in your HVAC system or ductwork. Ducts that contain rodents, insects, or excessive amounts of dust and debris, are good candidates for cleaning, especially if the debris comes through your registers.
Contaminants in your indoor air can trigger asthma, allergy symptoms, and other respiratory problems.
Clean your home to keep dust, pet dander, and other pollutants out of your air and your HVAC system. Combine regular dusting and vacuuming with occasional duct cleaning to create a powerful indoor air quality strategy.
What Does Cleaning Entail?
Our professionals at Western Heating & Air Conditioning begin the process by inspecting the ductwork in your Meridian home. We fix incorrectly hung, disconnected, or damaged ducts and include three repairs in our duct cleaning price.
Contaminants can enter your HVAC system and the air you breathe through cracks in your ductwork. We seal ducts to keep pollutants out and make duct cleaning more effective.
We clean each air vent register and remove large items, such as lost toys and other debris, from your ducts with a hand vac.
Our duct cleaning machine sits outdoors during the process. We connect it to your furnace with a pipe that fits into a temporary coupling. We use spinning brushes to break up accumulated debris in your air ducts and then suck up the particles with our equipment. The debris goes into the machine without causing a mess.
We remove the coupling and patch the area, inspect your ducts, and make sure you are satisfied with our work.
Schedule Air Duct Cleaning Today
Let the pros at Western Heating & Air Conditioning improve the indoor air quality at your Meridian, ID, home. Call us at (208) 319-1736 or request service online.