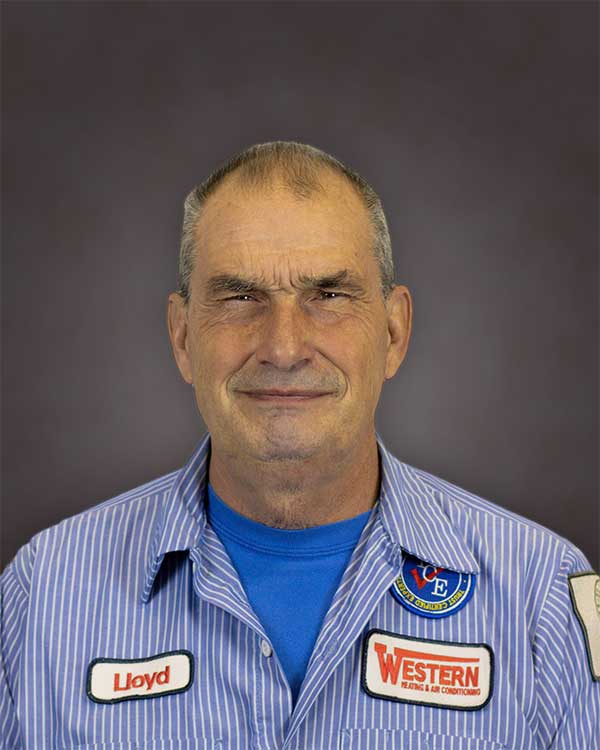 Lloyd H
Service Tech
Air Conditioner Maintenance in Eagle, ID 83616
- GARY G.
Air Conditioner Repair in Boise, ID 83703
"Lloyd is a very experienced repair technician. I really appreciated his explanation of the situation to me."
- Bob T.
Air Conditioner Repair in Nampa, ID 83651
"On time, professional, friendly, completed in a short time,"
- Bret G.
Water Heater Maintenance in Meridian, ID 83646
"Thank LLoyd Hoopes and office staff at Western Heating for doing an excellent job regarding our water heater maintenance today !!
It is sincerely appreciated !!"
- Terry M.
Air Conditioner Repair in Emmett, ID 83629
"Lloyd was great 👍 and solved a Carrier condenser communication issue and replaced some failed Seated switches that failed avoiding potential damage. House heating and a/c is working again at a constant temperature."
- William H.
Gas Furnace Maintenance in Caldwell, ID 83644
"Lloyd was great! He was quick, efficient, and answered all my questions. Thank you!"
- Danielle W.
Gas Furnace Maintenance in Garden City, ID 83714
- John S.
Thermostat Maintenance in Emmett, ID 83622
"Lloyd was very knowledgeable and friendly. He helped me find a heat vent with his thermal gun that was covered up with carpet. He saved me thousands of dollars. Thanks Lloyd you were awesome."
- Michael R.
Ductless Mini-Split Maintenance in Boise, ID, 83702
"Lloyd came over to our place 4 times total to repair our leaking HVAC which is no fault of his. He did an amazing job each time and was always very friendly and courteous when here. The cats even came out to say hi to him. The final time he suggested and moved around the hosing system to prevent any further leakage in the future. Thank you Lloyd!"
- Sara C.
Gas Furnace Maintenance in Star, ID, 83669
"The guys were on time, friendly, and fast. They did a great job and were very thorough, as always."
- Mike H.