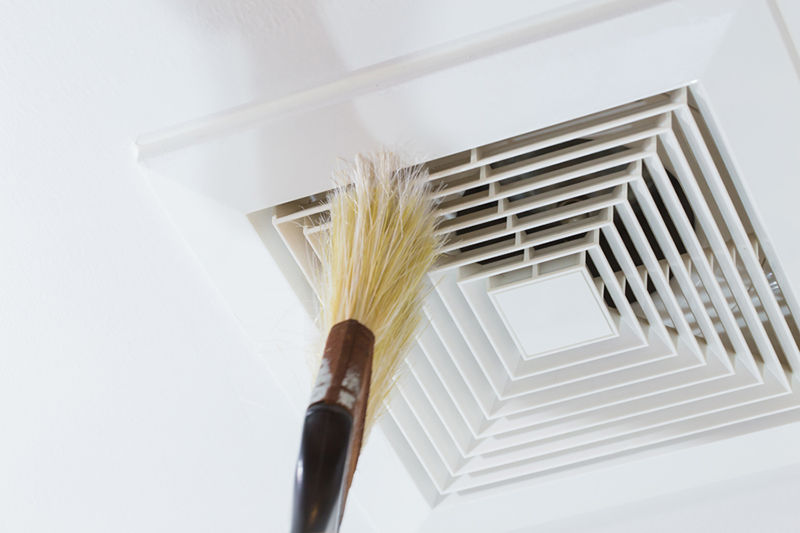 Breathing in your Idaho home might be hazardous to your health due to your air ducts.
If you ventilate your home, control its humidity, and maintain its air ducts, you are well on your way to enjoying good indoor air quality (IAQ) in your home.
If not, you might be inhaling dust, dust mites, volatile organic compounds (VOCs) that vaporize into air, pet dander, mold, bacteria, viruses, and hazardous chemicals.
Western Heating & Air Conditioning can help you safeguard your health by improving your indoor air quality. We have been helping folks in Eagle with their heating, ventilation, and air conditioning (HVAC) needs for more than 25 years.
We know there is nothing more important than the comfort and well-being of you and your family. You deserve to feel safe and secure with every breath you take.
How Air Quality Affects Health
However, the U.S. Environmental Protection Agency (EPA) says indoor air often has two to five times more pollutants than outdoor air. With Americans spending 90 percent of their time indoors, good indoor air quality is essential for your well-being.
Poor indoor air quality can jeopardize your health in numerous ways. Particulate matter and gases can aggravate allergies, worsen respiratory illness, irritate eyes, throat, and nasal passages, cause headaches, and in the case of formaldehyde, radon, and some VOCs even cause cancer.
Start With Air Ducts
Our trained professionals at Western Heating & Air Conditioning recommend a multiprong approach to improving the indoor air quality in your Idaho home.
It all starts with cleaning your Eagle home's air distribution system: air ducts.
Dust, pests, pet dander, and other pollutants can enter unmaintained ductwork through cracks and holes. The debris builds up and adheres to the inside of the ductwork. Some of it is blown into your living space by your HVAC system which can trigger allergies and other health issues.
During a maintenance and cleaning visit, our experts will assess your ductwork, clean out debris, seal cracks, and sanitize the system. Sealing not only prevents pollutants from entering your ducts but also prevents conditioned air from escaping. Leaked air can cause your HVAC system to work harder and increase energy costs.
Our team uses high-powered machinery to agitate the debris buildup inside your ducts and a vacuum system to capture and remove it. An antimicrobial cleaner is applied to prevent bacteria and mold.
Other Air Cleaning Options
Air duct cleaning and sealing is an important first step toward better indoor air quality. Western Heating & Air Conditioning offers several additional solutions designed to improve air quality in your Eagle home. 
Air cleaners use high-efficiency filters to trap airborne particles. Some, like the Infinity® Air Purifier by Carrier, zap bacteria, dust, and other contaminants with electricity.
We also offer ultraviolet (UV) germicidal lights to kill bacteria and mold that may grow in the indoor coils of your cooling system and ventilators to bring fresh air into your home. A dehumidifier or humidifier can help you take control of the humidity level in your Idaho home.
Small Steps You Can Take
In addition to how our team can help, there are additional things you can do to help:
Start the heating season with a clean air filter and inspect it monthly.
Keep humidity in your home below 50 percent.
Open windows to let fresh air in.
Get rid of clutter that traps dust.
Use a vacuum with a high-efficiency particulate (HEPA) filter when cleaning rugs and carpeting.
Keep a floor mat at each door.
Make Indoor Air Quality a Priority
Western Heating & Air Conditioning is offering a 10 percent discount on air cleaners to help you create a better environment in your Eagle, ID, home. In addition to duct cleaning, we can install, replace, repair, and maintain your indoor air quality components and HVAC system. Call us at (208) 319-1736 or request service online.